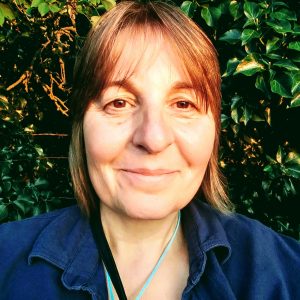 I work from home in the village of Holme-on-Spalding-Moor, East Riding of Yorkshire, UK, where I live with my T'ai Chi Master husband Howard Gibbon – I paint in my studio, carve stone in the garage, and in the evenings I write, late into the night.
My debut novel, "By The Icehawk's Feather" is now available locally and on Amazon, the sequel in progress. Buy Now
---
Please click on the page menus above and scroll down to see more, or feel free to contact me with any commission enquiries. If you would like to purchase any of the pieces marked for Sale, POA (Price on Application), originals or limited edition prints, please get in touch. Thank you for your interest in my work and stay safe.