November 2017 – A fantastic joint commission opportunity with my artist friend Richard Kemerink op Schiphorst in the Netherlands, for the 'openbare schilderkunst' project, an open gallery/museum project under a bridge in Zwolle!
We decided to combine the recreation of the classical self-portraits of Zwolle artists Aleida Greve and Gerard ter Borch with wide bands of my contemporary designs. The boards measure an impressive 203cm x 130cm each.
The original parrot in Aleida's hand got replaced with a seagull to connect with the seagulls across the very empty blue sky field in her original.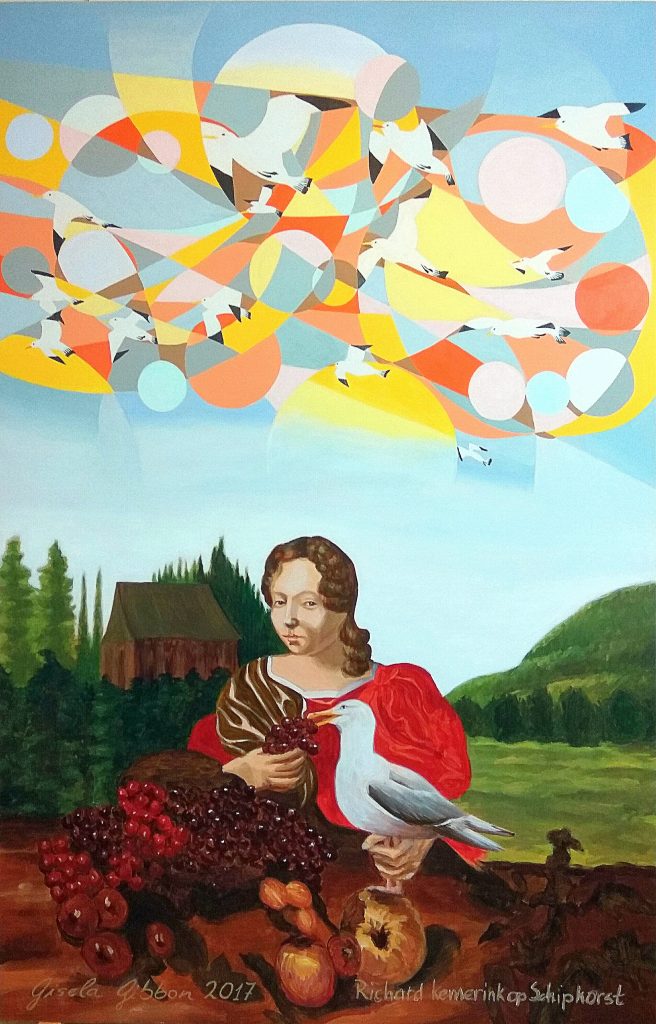 The boats and ships across Gerard relate to the historic Zwolle wealth creation via the shipbuilding industry.  We completed the two boards in two weeks from start to finish.