Mobile 07395 743615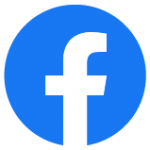 Terms & Conditions
Please respect copyright laws.

Any unauthorised reproduction or use of my paintings (originals, prints or online), and any of my images and web content for profit or otherwise, is strictly prohibited and may lead to legal action.
For private commissions the terms and conditions are simple:
Between us we fix a price or price range for the work we decide on, – often an up to price is more realistic, and yes, it can happen that you get some change, but I won't promise.
To cover  material costs, design and the start of the artwork, I will ask for a 50% deposit upfront. Please note – this is a non-returnable deposit. Depending on the size of the work I may ask for another 25% at the halfway stage, and the rest of the payment is due when the work is handed over, most of the time though it's 50% up front, 50% at the end of the work.
Payment options:  Bank Transfer – PayPal – Cash
Just get in touch, tell me what you envisage, and together we will come up with the perfect artwork for you.
Privacy
This site is owned solely by myself, Gisela Gibbon. I do not use cookies and do not collect, keep or share any of your information to any third party, for marketing purposes or otherwise.
When you contact me via the contact form above I will keep your details in my own passworded wordpress  and email account only as long as it is necessary to:
provide you with the services, products or information you asked for.
process orders that you have submitted;
carry out my obligations under any contracts entered into between you and me;
keep a record of your relationship with me;
keep you informed of any news of my work only if you ask me to;
satisfy legal requirements for UK tax or law enforcement purposes in the case of purchases or commissions.
Social Media
When you interact with me on social media platforms such as Facebook I may obtain information about you (for example, when you publicly tag me in a photo). The information I receive will depend on the privacy preferences you have set on those types of platforms.